I've been doing plenty, just not keeping you up to date here!
Sock monkey I made Toby
The BEST Proscuitto egg cups
The husband and I started doing a Whole30 Challenge, which we are nearly 3 weeks into - feeling fantastic, but still want naughty food, like bread!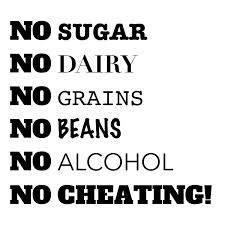 Incase you don't know what this is, its clean eating for 30days and after the 30 days it helps you maintain a healthy food lifestyle.
It was uber difficult to enjoy in the beginning, but now with my energy levels up and no fatigue I love it - best decision I've made to do with my eating habits and one that will change how I eat forever. Although I maaaaay have a chocolate stash ready to eat when we finish...shhh!
Sooooo I'm thinking of leaving my blog, I just don't seem to have time now that I'm back at work. And any free time I have is either spent with my family, sewing or, more than likely, cleaning my house.
I may pop back every now and then, but after 3 years of posting I think I earned a break.
If you want to keep up with what I'm doing, please check me out on Instagram (@wasabi_peanut) as I am on there daily.